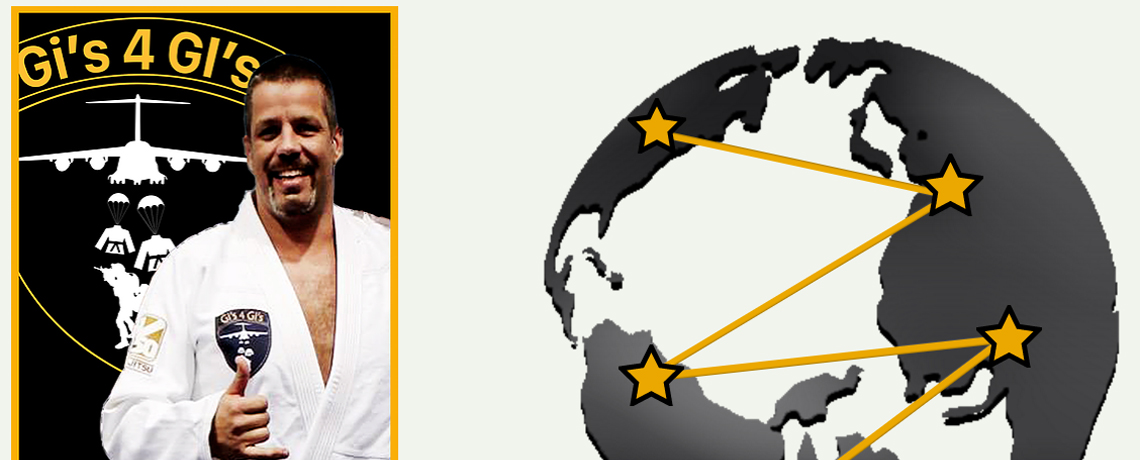 Why Donate Money?
Your small financial contribution today is not just providing someone with a Gi, it is much more than that. Soldiers, Veterans and First Responders alike will get together and train BJJ, and while yes, they will sharpen their hand to hand skills, they will also gain mental acuity, better their overall health, make friendships that will last forever, relieve mounds of stress, and combat PTSD. Your contribution will do all of that and grow the BJJ community by one, maybe hundreds, maybe thousands more.
The Active Duty Service Member will return from deployments, they will come to your schools, your dojos and your academies, they will remember what you did for them, the gift you bestowed upon them.
Veterans will seek to find the camaraderie they left behind once they departed active duty, they will appreciate what ever you can give.
First Responders will appreciate knowing they have the backing of the communities they serve and protect; and ultimately that people still care.
It's not just a Gi you're giving today, you're changing somebody's life.